"Doubles"
Synopsis:
"In the exclusive confines of the Norwalk Tennis Club, four friends come together weekly to share their dreams and play the odd set or two of tennis. There's the wimpy, libido driven lawyer (Arnie); the slightly shady stockbroker (George); the British grocery store manager (Lenny) and the clique's newest addition, a pompous sports writer (Guy). As each member of this unlikely foursome spins out his life's innermost fears and hopes, the court and locker room play host to a side splitting parade of mid-life crisis, sexual tall tales and startling personal revelations."
Doubles Productions, Ltd., 1991
Distributed by Hemdale Home Video, Inc.
Rating: Not rated
Running time: 89 minutes
Producer: Joseph Adler
Director: Joseph Adler
Written by: David Wiltse
Cast:
Gary Burghoff - Arnie Lewis
Steve Landsberg - George Landsman
Dan Hedaya - Lenny Bruce
Ken Kay - Guy Wallis
Robin Joi Brown - Heather
Michael Kushner - Chuck
Notes:
Available only on video
Based on the Broadway play "Doubles"
Pictures: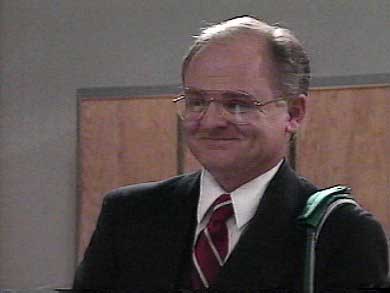 Arnie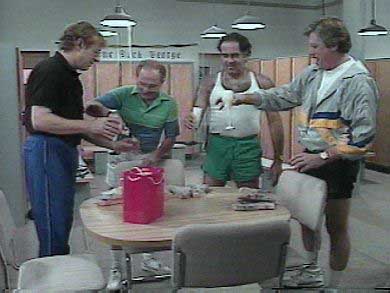 George, Arnie, Lenny, and Guy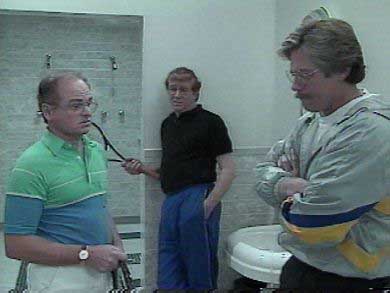 Arnie, George, and Guy


(To Acting)