"Small Kill"
Synopsis:
"Follow two cops as they persue a psychopathic genius into the seamy underbelly of society.

Tired of a life full of constant ridicule, Fleck sets a goal to become the new drug lord in town. Disguised as a female fortune teller, he devises a devious plan to rape clients of their savings and is willing to brutalize anyone who steps in his way.

With the help of a washed up alcoholic, the police are closing in on Fleck's hidden identity. Their relentless pursuit creates a highly combustible contest of cat and mouse. It finally reaches a flashpoint and erupts with maximum impact in a devastating bloodbath!"
The Rayfield Company II, 1993
Rating: R
Running time: 86 minutes
Producers: Fred Carpenter and Tom Poster
Director: Rob Fresco
Writers: Fred Carpenter II and James McTernan
Cast:
Gary Burghoff - Fleck/Lady Esmerelda
Jason Miller - Mikie
Fred Carpenter - Armand Conti
Don Kehr - Marty Bannon
Rebecca Ferratti - Dianna Conti
Mark McKelvey - Sharif
Chris Cooke - Captain Jacobson
Tom Poster - Jonathan Barnes
Allan Popper - Thomas Stanzak
Dona Monique - Stripper/Hit Woman
Teresina - Mrs. Ferraro
Glenn Douglas - Mr. Ferraro
Jesse Combs - Joey Ferraro
Rae Patch - Mrs. Callahan
Charlie Charette - Mr. Callahan
Notes:
Gary Burghoff directed all the scenes in which he had a part
Pictures: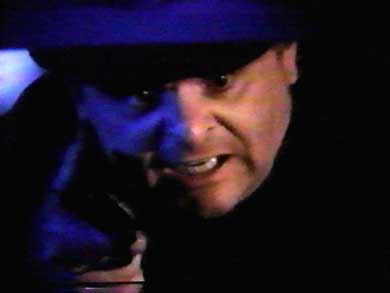 Fleck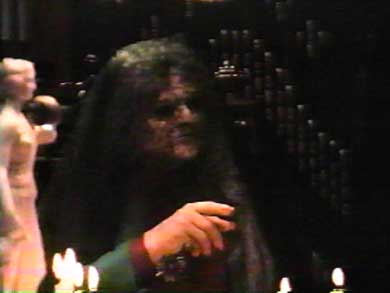 Lady Esmerelda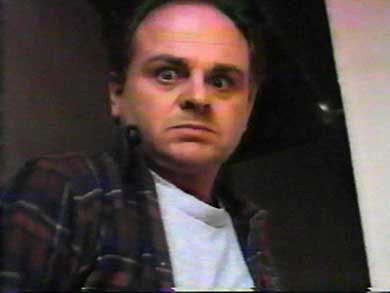 Fleck


(To Acting)